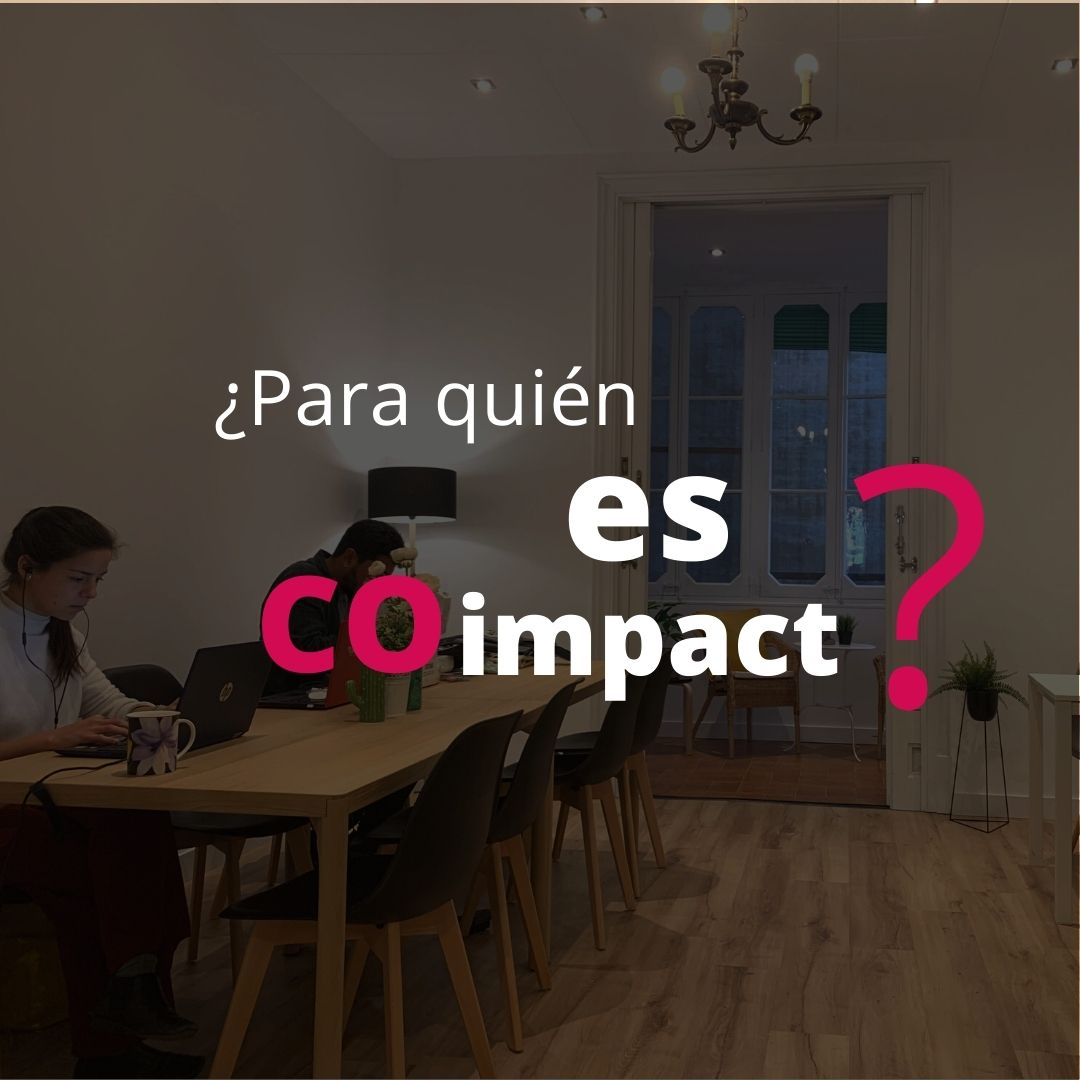 🇪🇸 Nuestra misión es crear un espacio liderado y formado por emprendedores, estudiantes y profesionales conscientes. Personas que evolucionan continuamente y se comprometen a generar impacto a través de sus emprendimientos y proyectos en los cuales participan.
👥 CoImpact #coliving ha sido creado para tod@s aquell@s que desean formar parte de una comunidad emprendedora en constante crecimiento y evolución. Una comunidad de personas que comparten experiencias, conocimiento, valor y oportunidades a los demás miembros.
🇬🇧 Our mission is to create a space led by conscious entrepreneurs, students, and professionals. People who are continually evolving and are committed to generating impact through their projects.
👥 CoImpact #Coliving has been created for all those who want to be part of an entrepreneurial community in constant growth and evolution. A community of people who share experiences, knowledge, value, and opportunities with other members.
#Coworking #Comunidad
#SomosImpacters #ComunidadEmprendedora #Emprendedores #Freelancers
#NomadasDigitales #NomadaDigital
#DigitalNomads #EstudiantesExtranjeros
#Voluntarios #ErasmusBarelona
#SocialEntrepreneur #WorkAndTravel
#WorkAbroad #VivirEnEspaña
#EstudiarEnEspaña #CulturalExchange
#IntercambioCultural #ErasmusBarcelona
#ExpatLifestyle #LivingAbroad
#EstudiarEnElExtranjero