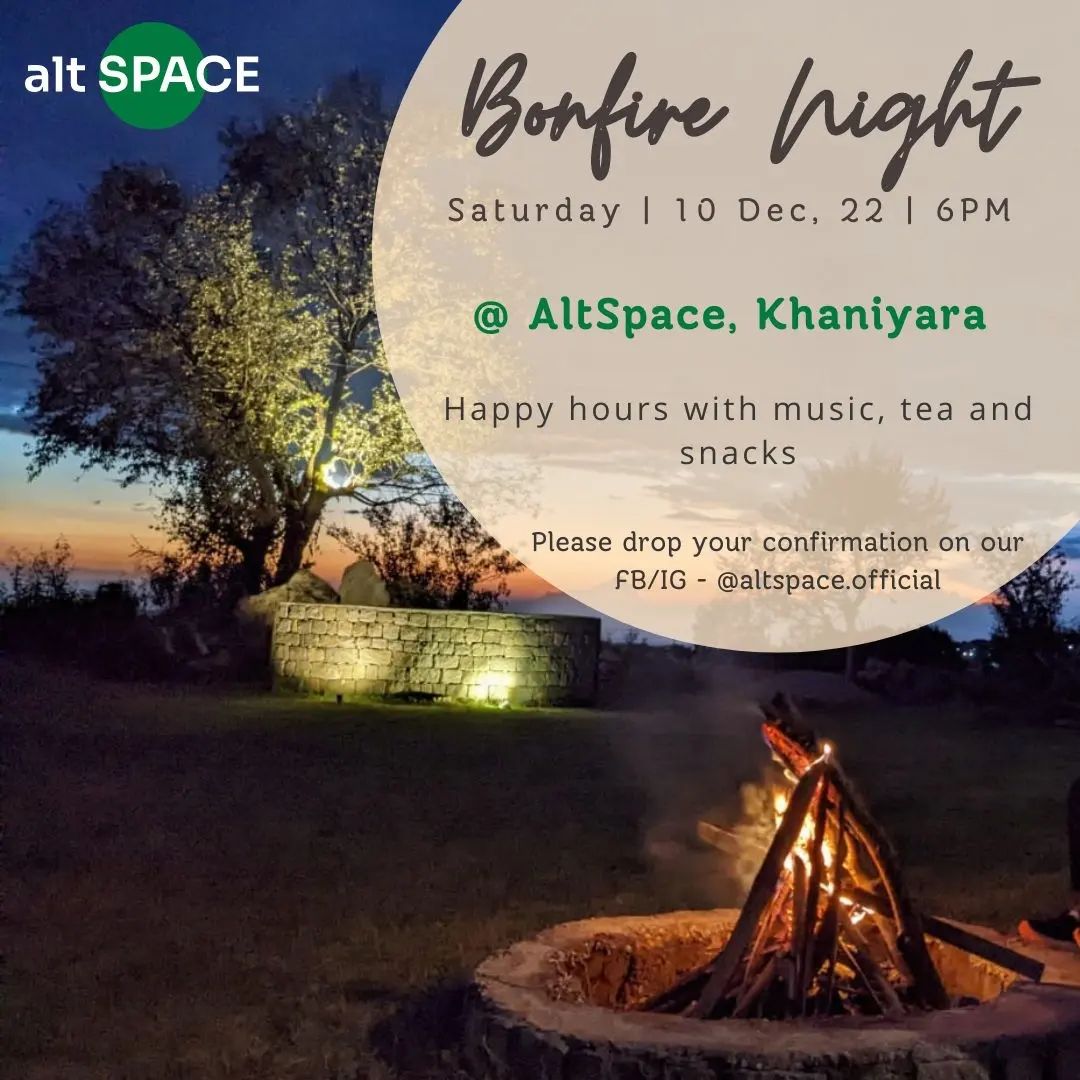 Hello from AltSpace!👋
We bring you a night of fun and fire at our community space at AltSpace. Join us for a musical bonfire night with chai and snacks and connect with like-minded people.
Limited seats. Free entry but please come along with your warmers. 😊
Please connect with us on our Facebook/Instagram Handle – @altspace.official and drop your confirmation.
#dharamshala #bonfirenight #coliving #coworking #himachalpradesh #altspace #remote #workfrommountains #workfromhome #mountains #music #colivingspace #coworkingspace #himalayas #community #dharamsala #digitalnomad