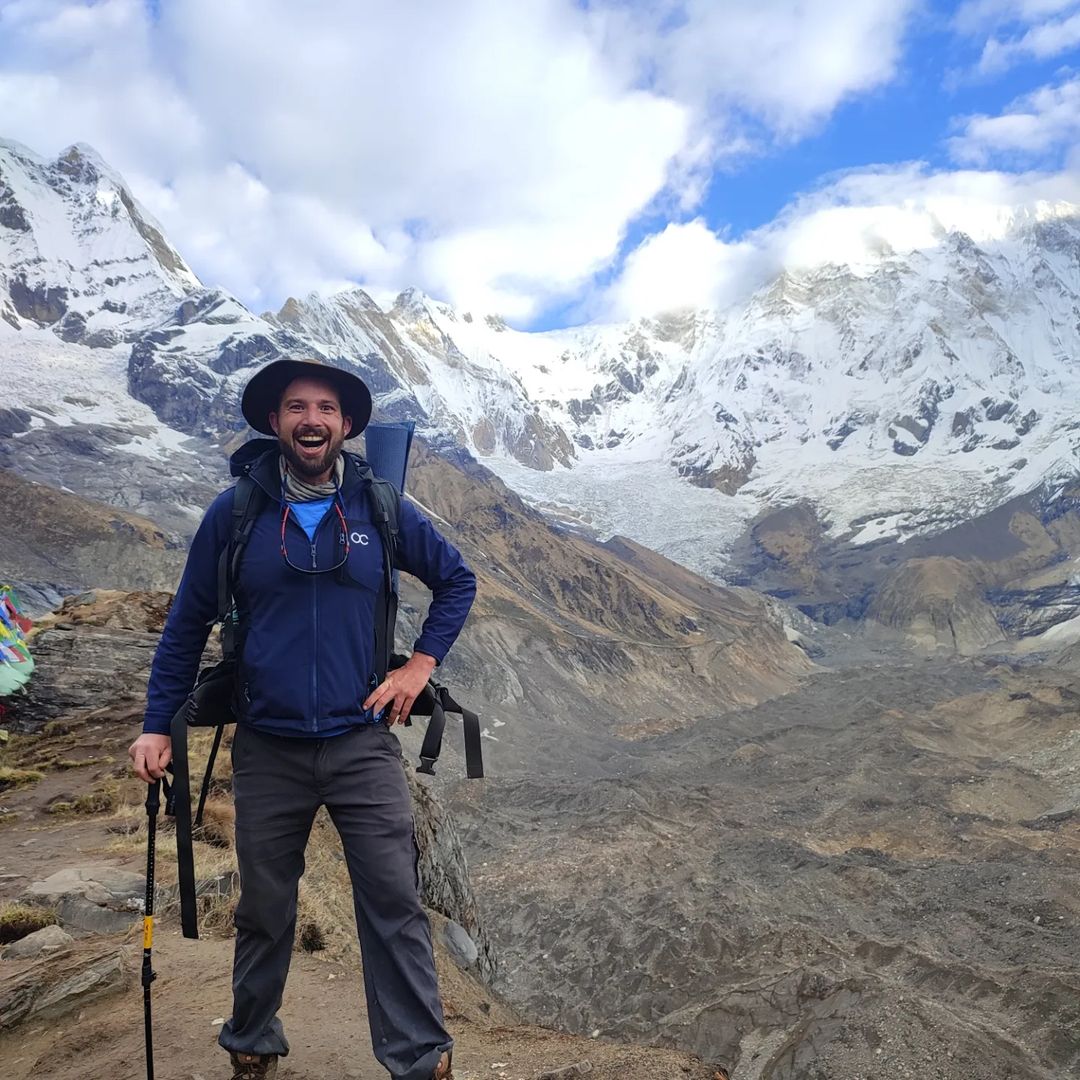 Our CJO is on the Go!
Check out Josh's latest adventure through the Annapurna Circuit in Nepal. He completed over 300km of exploration in just 18 days! And celebrated major milestones in the process
Here is his story from Day 16 at ABC –
May 9, 2022 – Annapurna Base Camp – 4100m
Five years ago I didn't think I'd make it to thirty, convinced an OD or self inflicted ending was inevitable.
But then I started traveling, trekking, living in communities and eventually loving myself.
It takes time and work to heal. And today, after two weeks and over 255km logged, I turn 33 at ABC!
I've never been physically, emotionally or mentally stronger – the result of years of effort that never seems to end.
I share this because vulnerability is not vouge… And it's ironic given high levels of emotional and mental health challenges amongst professional circles.
Our suffering builds until it bursts. We burn out and wonder why. Then take a short Vaca, sebatical, change jobs or hit the reset button, starting over and redefining our measurements of success.
We all have the capacity to love and the strength to heal.
Don't wait for the perfect opportunity, the right time etc. It's here, right now, waiting to receive you.
Josh 🤠
Ps… As the sun rose over the summit, Springsteens born to album serenaded my soul, serving as a reminder of my South Jersey roots, that these are my glory days and the best are yet to come.
Cheers to 33 and beyond!
#digitalnomad #community #hostel #nepal
#annapurnacircuit #birthday #trekking #himalayas #CJO